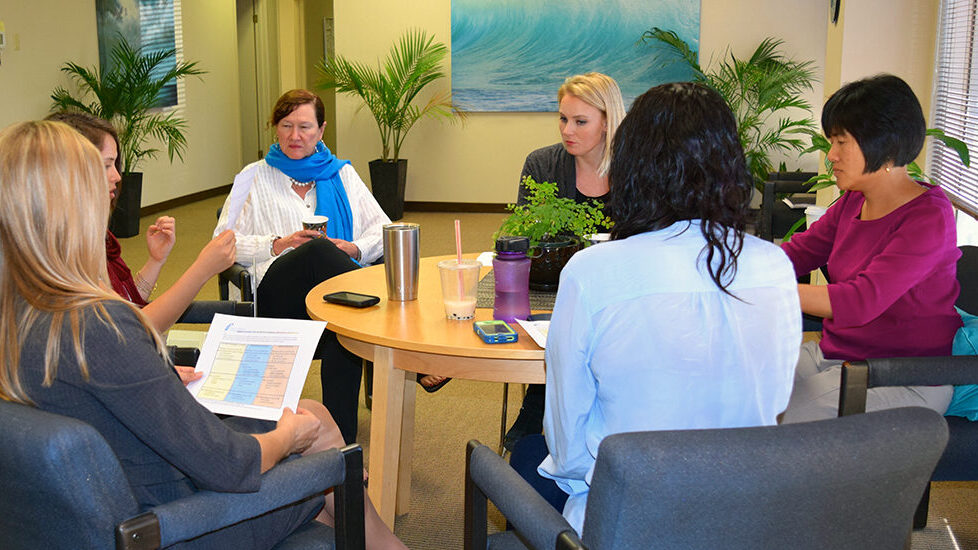 PTI offers an experiential consultation group for licensed clinicians. Discuss process model concepts and how to keep your work fresh. Get case consultation with peers. Practice self care by having a brave space to work through counter transference, and to discuss therapist identity/skill development.
Process Model/experiential focused
Cultivate observer and witness self
Explore counter-transferance and case consults from trust, abundance, and allowance
Resource against burnout and vicarious trauma
Share referrals and information (literature, modalities, research, private practice business, etc.)
Group size is limited to six participants with a wait list.
Cost is $50 per session, and invoices are sent out at the beginning of the January, May or September.
Currently the group meets in a hybrid format: in person at the PTI office and online via zoom.
Times and Days: 11:30AM to 1PM PST every other Friday.

Fall 2023 Dates: 9/8, 9/22, 10/6, 10/20, 11/3, 11/17, 12/1 & 12/15.
If you are interested in learning more about or joining the Licensed Consultation Group, we would love to hear from you!