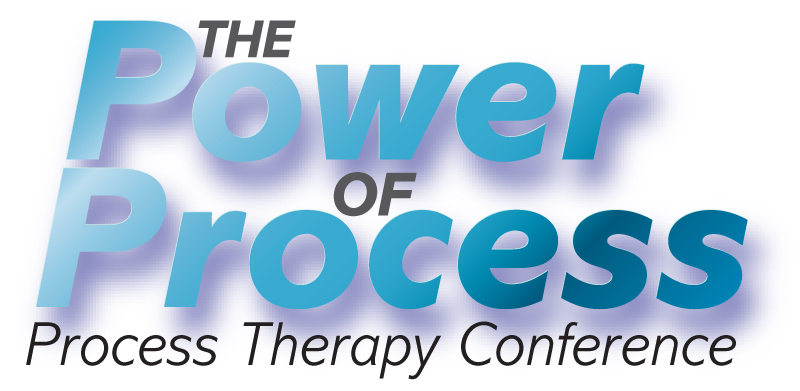 Exploring Experiential Psychotherapy
through the Process Model Lens
Saturday, May 1, 2021
1 to 5 PM
***
Currently the mini conference is scheduled to take place online via zoom. This conference is for pre-licensed and licensed mental health clinicians. For more information about CEU's, please see below.
***
Register for the 2021 Mini Conference. Cost of registration is $75/$50 for licensed/pre-licensed mental health clinicians per mini conference. Registration includes 3 CEUs.
***
Mini Conference Agenda
Conference Opening Circle – 1:00PM to 1:20PM
Welcome, meditation and introductions.
Session 1 – 1:20PM to 2:20PM
Workshop Title: The Process of Internal Family Systems Therapy (1 CEU)
Workshop Description: This workshop will be an overview of Internal Family Systems Therapy including the basics of the model and the process of working with clients using the model. A client/therapist demo will be presented to illustrate the use of IFS model protocols.
Workshop Objectives: Understand the development and history of the model. Gain knowledge of different parts: exiles, protector/managers, firefighters and Self. View a demonstration of therapist working with IFS protocols with a client.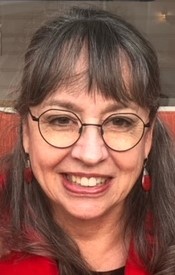 About the Speaker: Susan Aiken graduated from University of San Francisco in 1989 with a Masters in Family Counseling. She joined PTI the same year enrolling in the mirror training with Don Hadlock which she continued for two years. She continued supervision with Carol Hadlock after the mirror training program and developed several programs for the Institute over the following years including a Communication Class which she taught and trained other interns and therapists to teach. She took the Process Therapy Class and became a certified Process Therapist in 2000. In the last four years she has completed Level one and Level two trainings in IFS therapy. She currently owns a private practice where she works with individual, couples and families.
Break – 2:20PM to 2:30PM
Session 2 – 2:30PM to 3:30PM
Workshop Title: EMDR – Fearless Time Travel Without a Map (1 CEU)
Workshop Description: During my internship at PTI I heard Don Hadlock say: "EMDR is process therapy with added bilateral stimulation". A few years later, as a licensed therapist I took EMDR training and discovered that he was (as usual) right. This presentation will explore where the Process Model and EMDR meet in the highest regard for the client's autonomy – allowing the flow, freeing the therapist to stay in 'attunement' without entanglement and to stay present without getting in the way.
Workshop Objectives: Participants will be able to identify several core concept of Process Model embodied in EMDR techniques, allowing for the client's healing and supporting the therapist's courage to go where no one had gone before.
About the Speaker: Magda Wroblewska, MA, MS, LMFT has been a therapist in private practice since 2005. She found PTI in 2000 at a moment in her professional development when having graduated from Clinical Counseling Psychology at SJSU she was considering opening a boutique rather than becoming a therapist. Don Hadlock with his wisdom, humility, and respect for individual freedom saved her professional life. She considers him the best teacher and healer she ever met.
Break – 3:30PM to 3:40PM
Session 3 – 3:40PM to 4:40PM
Workshop Title: Hakomi: Attuning to the Story Teller, not the Story (1 CEU)
Workshop Description: This presentation will describe the lens by which a Hakomi practitioner views the therapeutic process. Through the practice of mindfulness and nonviolence, is a disciplined approach of discovering a person's somatic core organization beneath cognition and personality. This kind of assisted self study then serves as the foundation by which the therapist structures interventions and supports organic expression. Hakomi is a method of alignment, discovery, and midwifing.
Workshop Objectives: A brief overview of the principles of Hakomi. We will explore overlapping elements of the Process Model and Hakomi, while also highlighting differing directions practitioners might make during the arch of therapeutic session.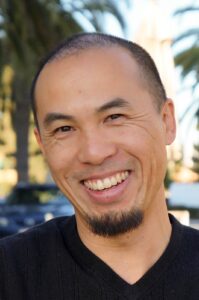 About the Speaker: Brian Lim holds a Masters degree from John F. Kennedy University with an emphasis in Holistic Studies. He is a Certified Hakomi Therapist working in private practice serving adults, couples, and families with an emphasis on developmental trauma. His introduction to experiential psychotherapy was at PTI, including their mirror training. Brian's training includes the full spectrum of Hakomi's trainings. His work is also informed by several modalities including: relational neuro-affective touch, EMDR, Recreation of the Self, sexuality and intimacy coaching, expanded states of consciousness based in indigenous traditions, and informed cross-culturalism.
***
Information about Continuing Education Units (CEU's)
The Process Therapy Institute (CEPA Provider #050112) is approved by the California Association of Marriage and Family Therapists to sponsor continuing education for LMFT's, LCSW's, LPCC's and/or LEP's. PTI maintains responsibility for this conference and its content. All of the sessions meet the qualifications for the above given hours of continuing education credit for LMFTs, LCSWs, LPCCs, and/or LEPs as required by the California Board of Behavioral Sciences. Course completion certificates will be awarded at the end of the course in exchange for a completed evaluation form. For questions regarding this conference, including those about the CEU's as well as accommodations for special needs, please email conference@processes.org.
***
Visit previous conference pages.