About Process Therapy Institute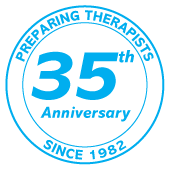 Process Therapy Institute is a non-profit, tax exempt and charitable educational institution, where we train students in the concepts, skills and art of being a psychotherapist.
We offer training programs for: Ph.Ds, Psy.Ds, MFTs, ACSWs. who have graduated or are currently enrolled in an graduate degree program. For therapy professionals, we provide intensive training in the art and process of psychotherapy, continuing education units for licensed therapists, and are a qualified site to provide internships and practicums to pre-licensed therapists.
Our Mission
To advance the practice of psychotherapy by:
preparing those seeking to enter the field to do so as competent and caring practitioners;
providing opportunities for established practitioners to enhance their knowledge and skills;
providing opportunities for licensed therapists, supervisors, and educators to learn and practice their teaching skills; and
being a "third place," where members of the psychotherapist community can come together and participate in an on-going discussion on the nature and meaning of their practices.