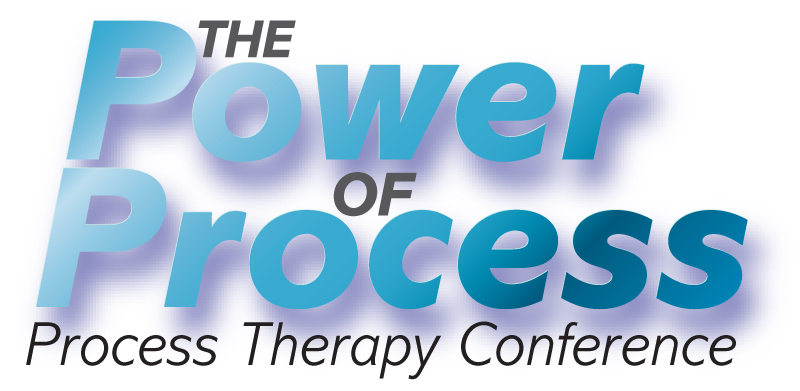 Outside the Box: Psychotherapy Out of the Room
Saturday, August 28, 2021
1 to 5 PM
On location at Dream Power Horsemanship in Gilroy, CA. (Please register for location details.)
***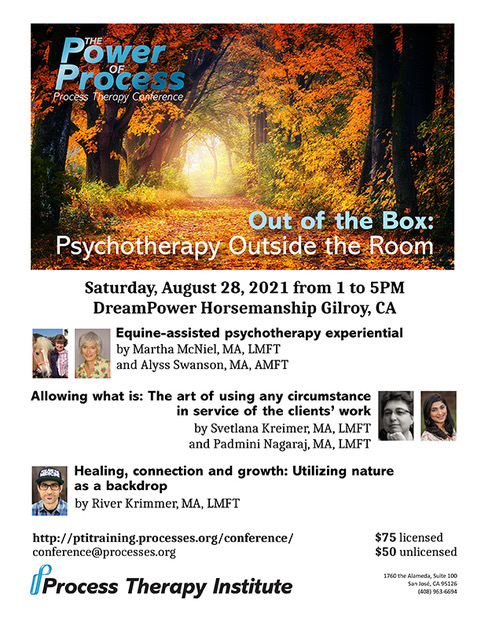 ***
This conference is for pre-licensed and licensed mental health clinicians. For more information about CEU's, please see below.
***
Mini Conference Agenda
Conference Opening Circle – 1:00PM to 1:20PM
Welcome, meditation, and introductions.
Session 1 – 1:20PM to 2:20PM
Workshop Title: Equine-Assisted Psychotherapy Experiential
Workshop Description: The Equine-Assisted Psychotherapy workshop will give the mental health provider an experience of the therapeutic process using horses and the farm milieu. An introductory conversation will highlight some of the more important theoretical concepts including but not limited to what equine-assisted psychotherapy is and is not, the role of the horse in the therapeutic process, the equine-assisted psychotherapy process, and who it is best suited for.
Workshop Objectives:
Considerations when conducting therapy in a non-conventional setting.
Who is the right client, and who isn't?
Clinical indications, precautions, and contraindications.
The "Right" kind of therapy: hippotherapy, equine-assisted psychotherapy, equine-assisted counseling
Designing the Equine-Assisted Therapy Session – goals and activities.
About the Speakers: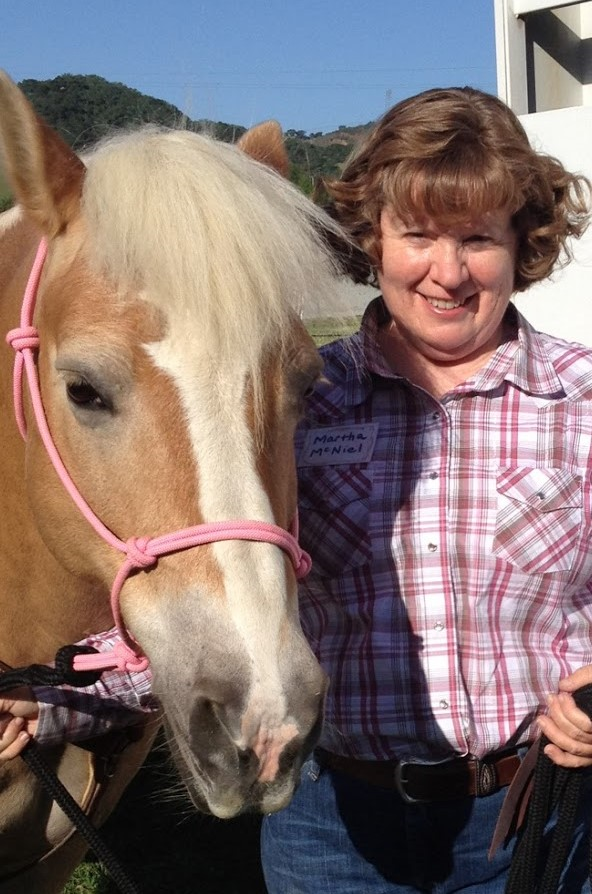 Martha McNiel has practiced as a Licensed Marriage and Family Therapist for the past 23 years. She is the founder and has been the Director of DreamPower Horsemanship, a PATH Intl. Premier Accredited Center in Gilroy, California, for the past 19 years. Martha is a PATH Intl. Registered Therapeutic Riding Instructor, Therapeutic Driving Instructor, and Equine Specialist in Mental Health and Learning. She is also a Certified Equine Interaction Professional in Mental Health and is trained in Natural Lifemanship. She has been Adjunct Faculty in the John F. Kennedy University Holistic Studies program since 2014, teaching master's courses in equine-facilitated mental health work. She has trained and currently partners with two certified therapy dogs and is a staff consulting therapist for Operation Freedom Paws, a service dog training organization in San Martin, California. Martha is trained in EMDR (eye movement desensitization and reprocessing) and has a particular professional interest in working with trauma, military veterans and law enforcement officers and their families. For 17 years she worked for the City and County of San Francisco Community Behavioral Health Services with children in foster care and adults with severe and persistent mental illness. She was the 2011 PATH Intl. Equine Facilitated Psychotherapy and Learning Professional of the Year.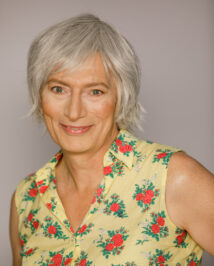 The Rev. Alyss Swanson is a deacon in the United Methodist Church. She is appointed to serve as a pastoral psychotherapist at Process Therapy Institute, a non-profit mental health agency in Campbell. As a transgender woman and person of deep faith Alyss has focused much of her attention on LGBTQ+ support and reconciliation within the church. She also volunteers at DreamPower Horsemanship where she is learning and practicing Equine Assisted Therapy and at El Camino Hospital where she provides spiritual care as a chaplain volunteer. Alyss has a Masters in Theological Studies from Pacific School of Religion, a MA in Holistic Counseling Psychology from John F. Kennedy University in San Jose, and is currently working on her Doctor of Ministry at Claremont School of Theology. Alyss is a Vietnam-era military veteran and includes a special focus in her therapeutic practice in serving that population.
Break – 2:20PM to 2:30PM
Session 2 – 2:30PM to 3:30PM
Workshop Title: Allowing what is: The art of using any circumstance in service of the client's work
Workshop Description: It is our opinion that the Process Therapy model differs from many others by its reliance mainly on the therapist's presence for the guidance and the container, rather than emphasizing a specific setting, protocol, media, and/or direction/agenda. In the words of our founders, "expect nothing, try anything, allow everything." How do we stay grounded and navigate such a variety of choices, and how does it affect our work, when circumstances throw us involuntarily "out of the box" of familiar environments?
Workshop Objectives: Participants will be introduced to the concepts of "allowance", "letting go of agenda", using metaphor and focusing on the inner work of the client while including, using and transcending whatever the surroundings offer in the present moment.
About the Speaker: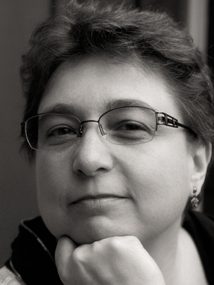 Svetlana Kreimer is a supervisor and a clinical co-director at the Process Therapy Institute. She works with couples and individuals using the Process Model, Expressive Arts therapy, EMDR, and a healthy dose of humor and reality checking.
Svetlana is forever grateful to Don and Carol Hadlock for creating PTI: "I came here as a trainee more then 15 years ago, and I still think it was the best thing that happened to me as a therapist. I am happy to work with PTI students, passing forward my teachers' wisdom to a new generation of therapists."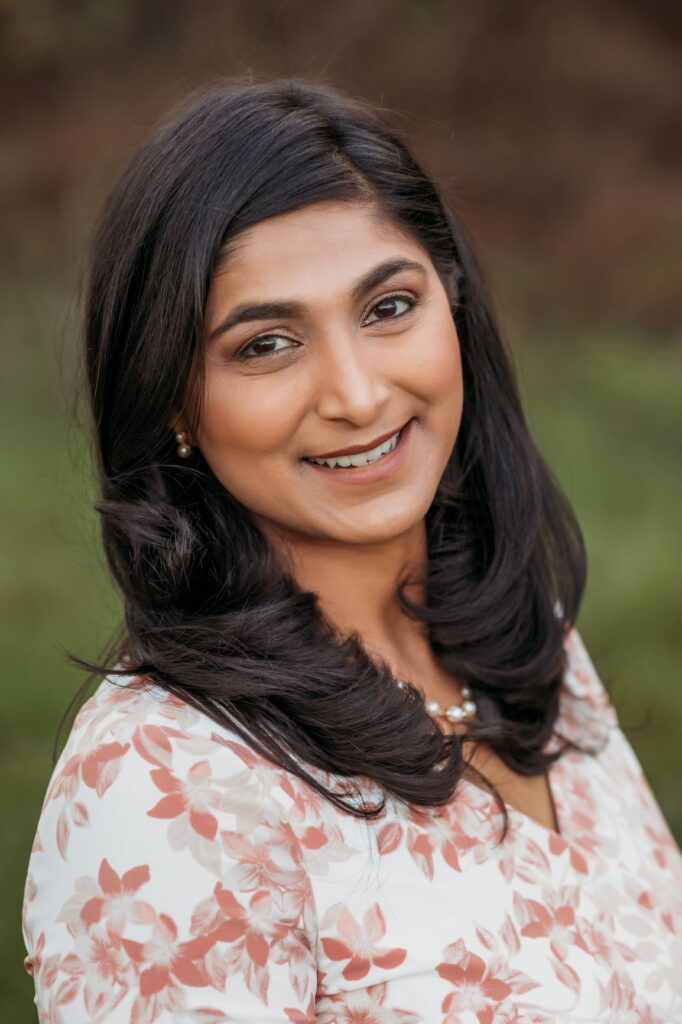 Padmini Nagaraj, LMFT has been at PTI since 2012, as a student, intern, teacher and staff member. She enjoys witnessing and supporting healers and teachers in their growth. Padmini graduated from John F. Kennedy University with a degree in Holistic Counseling Psychology (Somatic and Transpersonal) in 2012, did her internship at the Process Therapy Institute and Family Services of San Leandro, and was licensed in 2018 while choosing to balance her professional work with homeschooling her children. Padmini chooses to work from the present moment focusing on cultivating the observer self and the internal conditions that allow for transformation.
Break – 3:30PM to 3:40PM
Session 3 – 3:40PM to 4:40PM
Workshop Title: Healing, connection and growth: utilizing nature as a backdrop
Workshop Description Just being in nature has now been scientifically proven to have both physical and mental health benefits. But what if that could also support your own self-care and be therapeutic for the people you work with? Learn how one person's dream became a reality as he now spends 95% of the time with his clients in nature based settings combining traditional talk therapy with nature. Because of the diverse populations that he has worked with, therapeutic activities range with the common thread between all of them being the intention of supporting connection, healing and growth with oneself, each other and their communities. Join him for a 60 min adventure as you'll explore this together and dive deeper into the importance of bringing nature to the center of healing our communities and the planet. Details: It may be helpful to bring something to write with and on if you find that helpful for introspection. Please be prepared for 30-45 experiential piece that will include light walking and sitting.
Workshop Objectives:
How and why to use nature.
Benefits/risk?
The use of metaphor.
Why walking?
Practice tools and techniques from the point of view of a client.
About the Speaker:
River Krimmer, LMFT is more than just an involved father to his son half-time and daughter full time, but also a committed partner to his fiancé. With his stand rooted in compassion, equity and joy for himself and others, he is both a Licensed Marriage and Family Therapist as well as founder and Executive Director of Living Evolution; a Santa Cruz based 501c(3). Committed to the healing of our communities and planet, he utilizes his outdoor experiences and education in mental health to support individuals, families and groups to connect, heal and grow with nature as the container.
***
Information about Continuing Education Units (CEU's)
The Process Therapy Institute (CEPA Provider #050112) is approved by the California Association of Marriage and Family Therapists to sponsor continuing education for LMFT's, LCSW's, LPCC's and/or LEP's. PTI maintains responsibility for this conference and its content. All of the sessions meet the qualifications for the above given hours of continuing education credit for LMFTs, LCSWs, LPCCs, and/or LEPs as required by the California Board of Behavioral Sciences. Course completion certificates will be awarded at the end of the course in exchange for a completed evaluation form. For questions regarding this conference, including those about the CEU's as well as accommodations for special needs, please email conference@processes.org.
***
Visit previous conference pages.